Many designers do not understand that not every website needs to rank high in the search engines. The reason for this is that they do not think about the visitors of the website before they design a website.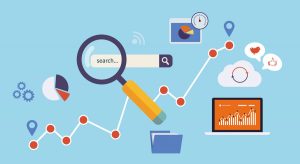 If you want a website that will rank high in the search engines, you need to use keyword tools to identify what keywords people are currently using to find similar websites. There are a lot of free tools that accomplish this, including keyword tools developed by the search engines themselves.
During the process, you may discover that the keyword volume, meaning the number of people looking for the keywords, is too low. When this happens, it is typically very easy to rank for those keywords. At the same time, the result may simply not be worth the effort.
To design a successful website, you need to figure out what the visitors will be thinking about. This is easier than it may seem. For example, if someone is searching for a phrase that starts with "How Do I…," you know that people are looking for answers to their questions. They have needs or wants and they are looking for solutions. The best scenario, in this case, is to design a website that will offer all kinds of solutions about a specific topic.
This is very different from when a person is looking for a service in a certain area. Let's say somebody is looking for a plumber in their town.
Most likely, such a person will open several websites of plumbing companies. Therefore, the website shouldn't just educate the consumers about plumbing. It needs to stand out from the competition. It needs to point out what makes this particular business better than the competition and why customers should choose it.
Study the keywords, discover how customers think and design a website that will give them answers and solutions that they are looking for.